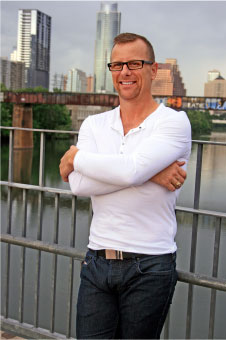 Austin & Bastrop Real Estate Solutions
Are you ready to buy or sell a home in the Bastrop or Central Texas region? David Board is here to make the process of buying and selling Bastrop real estate easy. David is committed to passing his intimiate familiarity of the Bastrop area on to you. He truly believes that his customers come first. As a part of the Keller Williams network of Bastrop real estate agents, David Board is able to utilize the latest technology, real estate market research, and local business insights to meet your home buying and selling needs. You can search the complete database of central Texas and Bastrop homes for sale. Contact David Board for a consultation and he will not only find a solution that is right for you, he will exceed your expectations.
Local Insights: Austin & Bastrop Homes for Sale
David Board's Bastrop office is located at 696 Hwy 71, Bastrop, TX 78602 or in Austin at 1801 Mopac Expressway, Suite #100, Austin, TX 78746. He serves the entire Bastrop and Central Texas region. He has experience with The Colony, Colovista, Tahitian Village, La Reata Ranch, Arbors at Dogwood Creek, and Lost Pines in Bastrop. He also serves the Westlake Hills and Rollingwood region in Austin, Texas' 78746 region. David Board retired from the Bastrop Police Department after 25 years of service, serving the last nine years as police chief. David Board knows the area better than most. He's sold and leased properties all over Bastrop and is able to match you with a property that you will love.
Austin & Bastrop Real Estate: A Growing Market
Bastrop is growing at an enormous pace. Since the 2000 census, the city has grown in size by nearly 40 percent. Now is the perfect time to invest in property in the Bastrop, Smithville, Cedar Creek, Red Rock, Elgin, and Rosanky areas.
Bastrop boasts a beautiful riverwalk, a state park with a ten acre lake, and three 18-hole golf courses. Bastrop is an ideal place for people who love outdoor recreation. The lively downtown area hosts restaurants and shops. Bastrop's strong sense of community is immediately apparent. With a historic opera house built in 1889 and the many festivals and events that throughout the year, Bastrop is the perfect place to enjoy good food and have fun.