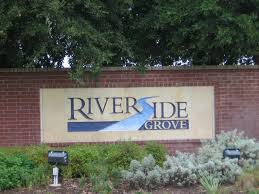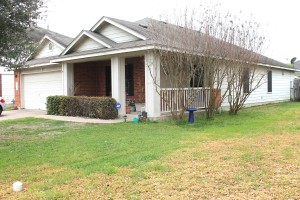 Are you looking to buy a home on the outskirts of Austin, TX?  Do you like the small town feel and really don't want to deal with the daily traffic jams on I 35 or the busy checkout lines at the grocery store?  Maybe your looking to purchase home home with zero money down? Whatever your reason I might suggest that you allow me to show you this cute home located in Historic Bastrop, TX. This 1722 sf, 3-bedroom, 2-bath home is located near the banks of the Colorado River in the Riverside Grove Subdivision.   This home has an open floor plan, three large bedrooms, wired for security, private backyard, storage building and a two-car garage, and that's right it could all be your with zero percent down,  That's right Bastrop is located in an area the qualifies for special financing and if you qualify this home can be yours with very little out of pocket money.
Riverside Grove is situated in Bastrop, Texas just off Old Austin Highway between Bastrop Intermediate and Bastrop Middle School.  Riverside Grove has a very large community park that features walking trails, playground for small children, tennis courts, basketball courts, soccer fields, covered pavilion and a canoe launch to the Colorado River.
If your looking at other home in Bastrop, Texas please contact me today and I'll be glad to show you others on the market.